sort by best latest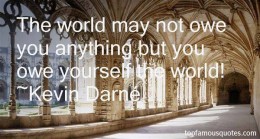 Life is a (personal) journey.
When you're ready you're ready.
As long as it makes you both happy, there are no set rules. If you think it is fine then it truly is. And if you are concerned about what others might think or say then simply remind yourself that it is your life and your choices, you don't have to fulfill somebody's expectations.
It depends. Was he still married when you got together? How did you come across each other again? Each to their own, but I would be interested as to how you stumbled across each other again in later years. You mention your husband was an usher at his wedding, so is he a widower? In which case, I think go for it. You have both had a second chance at happiness. By no means am I having a go, but I am curious as to what his circumstances were when you got together. It may be difficult if he has been also recently divorced or widowed himself
He was divorced about 9 years ago, he got dumped for a new model! He was living with a girl, but was considering leaving as neither of them were happy

Meeting again is all googles and Facebooks fault. I googled martins old friends when he died

---