sort by best latest
I would have to say Malaysia. There is a fushion of three major cultures which makes Maslaysia so unique. Especially, in the state of Penang. You have the Malays, the Chinese, and the Indians. In fact, the food alone is totally awesome with various types of curry and fish dishes. However, I would advice to stay away from the Durian. If you are not use to it, it will be hard to take. It smells aweful but once you get over thatm then it is awesome!
Bink
It's really really hard to choose. And it really depends on a favourite for what..for food: Thailand, for shopping: Thailand/Hong Kong, for architecture: Paris, for history: Rome and so on. Can't really decide on one place!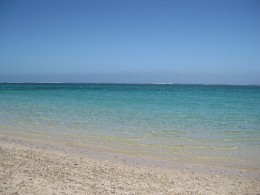 Tough question - I love it at Ningaloo Reef in Western Australia for snorkeling ,The hills in New Zealand - villages in Cornwall - Bodiam Castle - Italy for the culture ...... Can't just pick one spot !