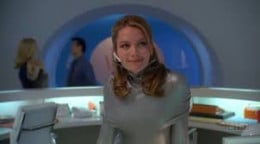 Yes, it is in certain cases. There are people who really believe in working hard enough just to keep their jobs. These employees will do the minimum possible & no more. They will often stretch tasks which can be easily completed within three hours for one day. Others will socialize with others in order to avoid working at their full capacity.

Then there are employees who will do absolutely nothing or even look like they are working when they are not. These employees believe in bilking the system. They contend that they are doing to the company/corporation what the company/corporation is DOING to them. They further argue that only clueless employees work a full 8 hour day; they then state that bosses & other superiors slack off, they should do the same.

Supervisors, managers, & executives oftentimes have to threaten lackadaisical, insubordinate, unmotivated, & other contentious employees with dire consequences if the former elect not to do their jobs properly. Many times, such employees will only work proficiently when their jobs are on the line. It is harsh but it is a normal fact of life in the corporate world.