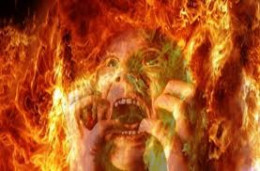 To those who were fired, it can be quite daunting, even psychically immobilizing. First of all, excluding instances of downright discrimination, being fired means that one have done something wrong ranging from insubordination, having a bad/unprofessional attitude/poor time and attendance/ unsatisfactory, and unsatisfactory, subpar work performance to egregious acts such as misconduct. Fired people are considered to be damaged goods and future employers will be quite wary of hiring them. They oftentimes become unemployable.

Being fired from a job carries a stigma. It is similar to having a very dark albatross following a person everywhere. Fired people are considered to be abysmal failures. People who are fired have bleak futures; their job/career lives are oftentimes damaged, even irreparably ruined. They have to take/settle for any job and after employment, they will be scrutinized very closely with the employer being on the look out for any mistake made.

A few people who are fired end up being quite self-destructive. They feel that they have lost every vestige of hope for ever being successful. The act of being fired is something to be avoided. No right thinking person wants to be fired to be stigmatized, ostracized, and even marginalized in the corporate world.

To paraphrase a minister in a History Channel Series Hell, the Devil's Domain, being fired is definitely a place where one does not want to go...... It is a psychological, even psychic equivalent to hell on earth. Once a person is fired, much of his/her hope for success is........gone. People should avoid getting fired because when they are fired, nothing ever becomes better but instead it gets progressively worse for them.