I was able to find the link just by entering the text following the backslashes. Simone's special guy went to a tremendous (and, I think, creative) amount of effort to propose in memorable way - pretty romantic, in my book!

Simone is a doll, and we miss her here - I hope Malcolm knows what a great person he has - wait, based on that proposal, it sounds like he does!

We're excited for you, Simone! We miss you!!!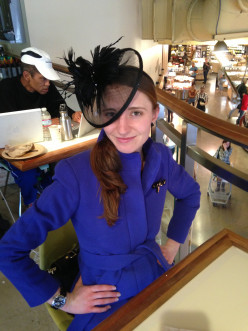 (Simone in Austin during SXSW last March - taken at the Whole Foods Flagship store)