I'm one of the Squidoo transfers. I'm in the middle of editing one of my hubs that was originally created as a lens on Squidoo.

http://janiecetobey.hubpages.com/hub/ho … igh-school

It has several "Call outs" on it, and all are editable except for one. The one entitled "World Geography" doesn't have a button to edit it. I'd like to keep the "call out" on the page if possible, but need a way to edit it so I can remove the "copyright notice" on it.

I am using Firefox, but also checked on Internet Explorer and still couldn't find an edit button for that one "call out" module.

Here's a screen shot.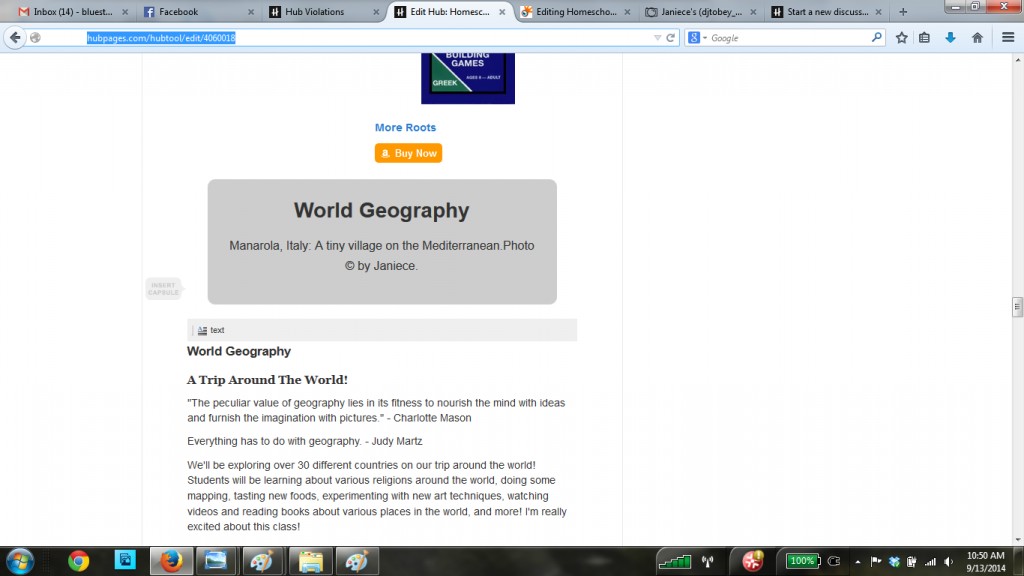 Thanks!
Janiece