I was looking to add some info on a Hub of mine last night and saw something a bit discouraging when I ran across my own Hub on page 2 in Google. Decided to do more investigating this morning, and found that 5 of the 6 keywords I searched for with hubs of mine on the first page or 2 of Google show this: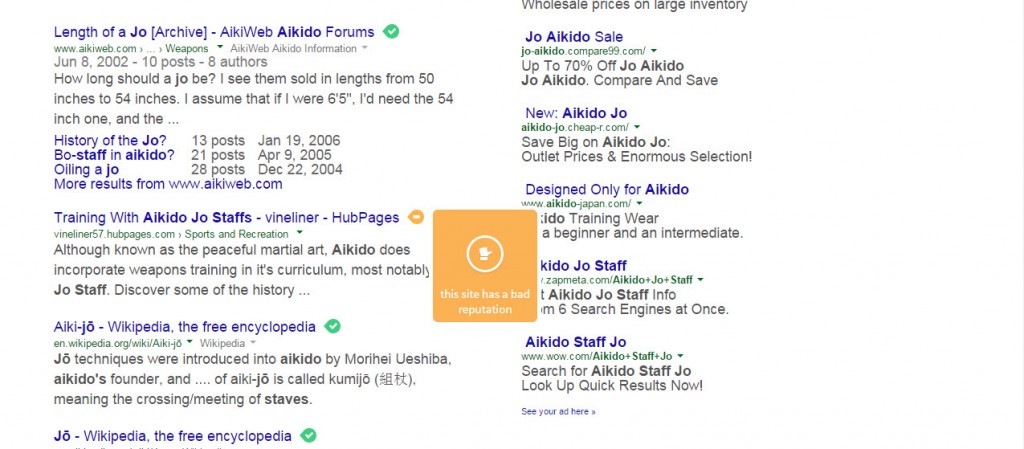 The screen shot is a bit hard to see, but what is says when you hover over the little icon is "this site has a bad reputation".

The other one I looked at (out of the 6 that I searched for) was #1 for my keyword, and had no such designation. It had a check mark with "this site is safe". I am not sure how that one escaped. (I quit looking after 6 such searches, so I don't know if the one without the ding was an anomaly or not). Regardless, this can't be good for Hubpages or Hubbers.

Is anyone else seeing this? Is this something new? Is this fixable?