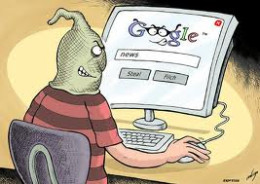 Okay, you can use them legally with permission. If they appear on an "images" search page, it is courteous to name the source and include the URL of the website. Notify them, and offer to send a link to your article. The link might get your email spammed if they don't know you. They will either say yes, or no . . . in which case, you take it down mucho pronto. Then again, you may not hear from them until the subpoena arrives.

I hope you know that I am just joking around. There is a cornucopia of answers and hubs on this very question in the vault.

All you have to do is run a search for "news photos". You will get hundreds of sources. Some make you join the club, but what the heck.