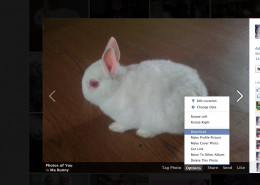 1- click on the picture so that it appears large on the screen...
2- then hover near the bottom of the photo, you will see an "options" tab.
3-click options, then download. This will mean you now have a copy of the photo on your computer, probably in your downloads folder.
4- upload as normal, then give any relevant credit if it isn't your photo..