I recently applied for a google adsense account through Hubpages and received notice that I was denied due to "domain ownership" issues.

I looked through Hubpages forums to see if anyone had this problem before and someone did. The only solution proposed was, I think, from a Hub staff member, that they had to contact team@hubpages.com and they were the only ones who could fix the issue.

I contacted the team, explained my problem and provided my information. I heard back that I needed to cancel my current Adsense account and reapply through Hubpages.

Only there are two problems:

First problem: I cannot cancel my account. I looked up in adsense's help section how to cancel your account and the first step is to go to settings in the left menu. But because my account is still in limbo and not approved, the "settings" section that I would go to, to cancel it, is greyed out.





Second problem: I applied through Hubpages in the first place. So why would reapplying through Hubpages again produce a different result? I asked if they could provide specific instructions for applying through Hubpages to make sure I wasn't somehow missing a step, because I already followed the pretty sparse instructions provided in the learning center.

I responded to the Team's email pointing out these issues. They said I should go ahead and click "I confirm I've resolved these policy issues" on the adsense page and then cancel my account. Then they gave me the link to the earnings page and said to apply through Hubpages through there-- the same place I applied in the first place.

I went ahead and checked the box that says I've resolved the issues and.... the settings item on the menu is still greyed out. I can't know for sure but I'm guessing they will re-evaluate my application, find the same problem, and I'll be stuck back on the first screen again.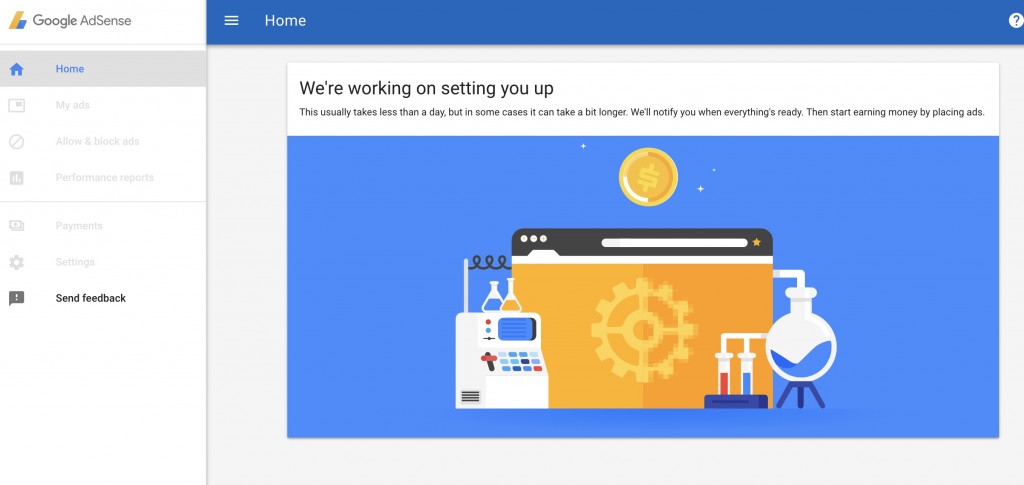 So now, it looks like I have a problem that can't be fixed unless the Hubpages team fixes it but they are insisting that I need to somehow apply through Hubpages in a different way that they won't tell me about to make that happen and also somehow cancel my account through google adsense which I can't do.

Has anyone successfully gotten this issue resolved before? Is there a magic word I need to use with the Team to get them to fix it?