So, recently I discovered that articles on network sites aren't allowed to link back to hubpages. This is understandable since hubpages is looked down upon by google.

What I don't understand is why do they allow dofollow links back to hubpages through the comments. I'm not talking about links posted by the commenter within the comment themselves, those are nofollow. I'm talking about the profile links.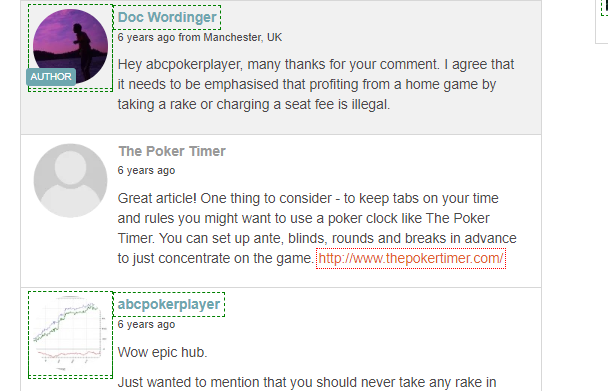 green - dofollow
red - nofollow

If they believe it is harmful SEO to link to hubpages from within the article, isn't it counterproductive to have all those dofollow links pointing to user profiles? I honestly don't get this reasoning...