Ok, I asked about this before, but couldn't figure out where I'd seen it and nobody could tell me what it was due to my cluelessness, but here it is again on a hub I just published: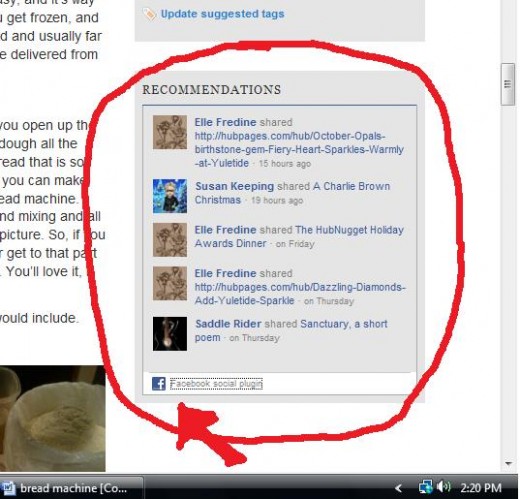 So, where does that come from? Is that an HP thing? How do I get my hubs to show up in there? Do I have to get HP to "like" my FB page first or something? Do I have to embed the html code from that "social plug in"? Etc.

I KNEW I wasn't crazy.