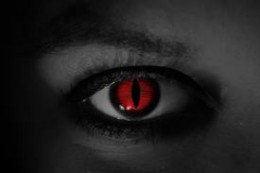 Yes, I have been witnessed to children/people from large families having a venomous jealousy,even animus toward those from small families.They hate the fact that those from small families have better socioeconomic advantages while poverty, struggle,& want were their constant companions. Children from small families have better food, medical/health care, clothing,& other luxuries provided for by their parents while children from large families have to depend upon outside assistance in order to be socioeconomically afloat. It is not unusual for them to consume ill quality, processed food, wear cast off or second hand clothing, and receive very little or no health care.Such impoverished conditions make children from large families very envious when seeing how children from small families live. I have seen & witnessed this firsthand.Children from large families have an odious hatred for children from small families because the latter has the opportunities & lifestyle that the former pine for. That is why children from large families say that those from small families are spoilt because the latter do not live a lifestyle of abject poverty & want.

People from large families also detest the fact that those from small families had parental love, care, & attention.Their parents were not involved in their formative years. They had to raise themselves &/or each other.It is so sad really.Their parents were parents in name only while parents in small families are ever involved & engaged in their children's lives.There is no normative parent-child relationships in large families, no such thing at all. They see the close relationships that people from small families have w/ their parents & it sends them in an emotional, a psychological, if not psychic tailspin.

People from large families have none or very little sense of self. They were told that they as individuals count for nothing,it is the group that counts. They are merely a cog in the family machine. People from small families are told that & treated as if they COUNT. As a result of such treatment, they have a high sense of self. Well, if you were raised in a large family under abject financial, psychological even psychic conditions, you would HATE those from small families who HAVE all the opportunities you DON'T.
My dear cousin, also an only child like me, eloquently elucidated that this hatred is just jealousy. People from large families always disliked those from small families overtly or covertly.