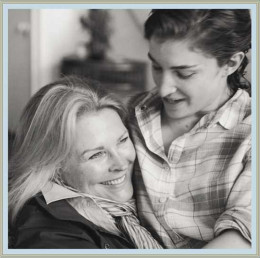 1. Only children are highly individualistic. They revel in being themselves & unique. They abhor being like everyone else. In contrast, children w/siblings are always copying each other. They aren't individuals, in fact, in multichild families, children are discouraged from expressing their individuality.
2. Only children are highly self-confident. They know that they WON'T ever be dethroned, discarded nor cast aside. That does wonders for a child's confidence & sense of being. Since they don't have siblings, they don't have the drama involved e.g. favoritism, rivalry, & sibling abuse.
3. Only children think outside the box. They are the most creative of all birth orders. They think of things that children w/siblings usually can't, don't, &/or won't.
4. Only children are very resourceful & happy spending hours in solitary pursuits. Being alone isn't considered an anathema to only children while to children in multichild families, it can be immobilizing, even paralyzing. Children w/sibilings are afraid, even fearful of being alone. They act & think in groups, not individuals.
5.Only children value people for whom they are. They tend to be truer & nicer people who value people & relationships. Children w/siblings tend to be more two-faced, backstabbing, play power & other manipulative games because that is commonplace in multichild homes.
6. Only children value & respect themselves. They KNOW how to ask for & GET what they want without any apology. Children in multichild families are taught to devalue & disrespect themselves. They are taught that they of themselves DON'T matter at all but the whole familial conglomerate. Only children want & get THE BEST while children w/siblings are taught to settle for SO FAR LESS whether in life, career, &/or relationships.
7. Only children have closeness w/their parents. The parent-child relationship of an only child is more of an intense companionship & friendship than just parent-child. Children in multichild families AREN'T close w/their parents at all. They are closer w/siblings. Many report NEVER being close w/their parents at all.