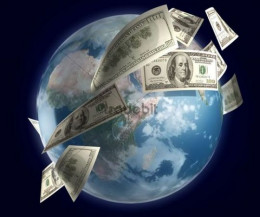 Some people just feel it's unfair to see some people with so much while others have very little. The marketplace determines whether or not an NBA player should earn more than a heart surgeon.
Last year it was reported Warren Buffet earned $37 Million per day as a hedge fund manager. He could only make that much because people want to invest with him because he gets them great returns.
J.K. Rowling Net Worth of $1 billion came from the royalties she is receiving from her books and from the Harry Potter franchise.
Manoj Bhargava, creator of the 5-hour Energy drink has net worth of $4 billion. Once again the market has spoken.
Mark Zuckerberg founder of Facebook current net worth is 35.7 Billion. Over 500 million people use Facebook to connect with others. Manufacturers pay for exposure by being "Liked"
It's impossible to become massively successful without benefiting others whether it's creating jobs, investing, producing products/services, acquiring products or services from others.
No one gets rich by staying home and printing money.
Even if they could at some point they would have to buy something from someone which would stimulate the economy and provide jobs. Money that is stored in banks is loaned out by the bank for interest.
Money constantly circulates!