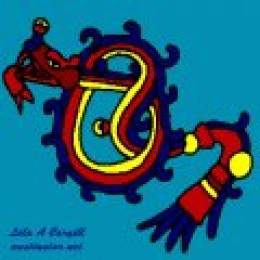 I tried to think of something that really frightens me.... and nothing comes to mind.
I've been poor, living on the street poor. I've been upper middle class, after marrying a wealthy man.
I've been near death a few times - not scared at all. Bob saved me from drowning once, and I had blood poisoning and was in intensive care for days. Both times I was convinced I was going to die.
I've watched people die, including infants and children that died very horrible deaths - in the e.r. where I worked.
I've been shot at - randomly on a freeway. There was a bullet hole in the back window, but none of us were hit by it.
I've been alone and loved it. I've been a public speaker and loved it. And they say that public speaking is the biggest fear that most people have.
I've seen scary movies that scared me, but it was all in fun, so not really scared.
Spiders kind of scare me, and I hate scorpions! They are creepy. But I'm not paralyzed by that kind of fear. I think it's normal.
I used to think I was scared of the dark, but I spent the night in a cemetery once just to do it an it was a very peaceful experience - so quiet. I used to say, "dead people don't scare me, it's the living ones that will harm you."
I used to hang out on rooftops looking for UFOs. and I think it would scare me to meet an angry alien. But only for a minute or two.
I thought about being scared of Alzheimer's in my old age. But why would that scare me? It's a disease that I wouldn't have any control over. I would have to accept it.
I don't think anything scares me. It's all a learning experience. Certainly bullies don't scare me. I'm probably a bigger bully than they ever hope to be. I've forgotten more about bullying than they will ever know. LOL!
Ok, there is one thing - stupidity scares me. When I encounter stupid people, I am afraid that there is no hope left. For our children, for the planet, and for me.