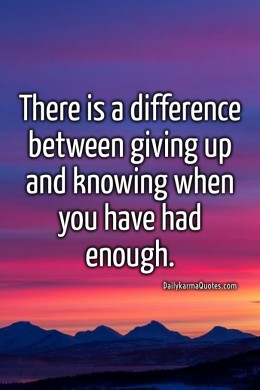 I guess it depends on what one is quitting.
If someone quits smoking, drinking, using drugs, gambling, or cheating my guess is no one would scold them.
Having said that our society tends to believe "overcoming obstacles" builds character, instills pride of accomplishment, increases self-esteem, and separates winners from losers.
Very few parents encourage their children to "quit" anything because they don't want that to become a habit for them.
In other instances people will use words like "quitter", "coward", or "loser" to manipulate people into doing things they don't want to do.
"If you quit now you'll never be able to live with yourself."
(yeah right...)
Unfortunately sometimes this becomes so ingrained in some people that they truly don't know when to cut their losses.
They'll stay in a toxic marriage or relationship, accept abuse or mistreatment on a job, or expend time and a mighty effort to "change" someone or something that is beyond (their) control.
Knowing when to walk away is just as important as knowing when to persist. The most precious commodity on earth is time.
You don't want to waste yours living an unfulfilling life!