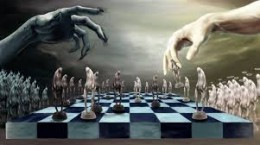 (1) Have MORE children than they can afford emotionally, psychologically, & socioeconomically. Studies show that poor people have more children than their solidly middle class, upper middle class, & upper class counterparts. This translates into even more impoverished conditions for poor households w/children working afterschool, weekend, & summer jobs to get the things that other children normally have. This also translates into older children have insufficient normative childhoods because they become parentified children to their younger siblings. Many times, older children drop out of school, forfeiting their education & future opportunities because they MUST SUPPLEMENT meager familial income.

(2) Willingly have children when they CAN'T afford them. Poor people aren't concerned about the financial ramifications of having children. They believe that it is enough or more than enough to provide children w/the bare rudiments & nothing more. Poor people have children just to be having children. Oftentimes, they have UNPLANNED & UNWANTED children which result in such children being "cared for" in the minimal fashion. It also results in a high incidence of neglect & even abuse of such children.

(3) Expect their children to put THEIR needs first. Poor people expect their children to support them. In poor households, children become adult-like early, assuming responsibilities because the parents can't, don't, &/or won't. It is second nature for poor people to have their children make their financial lives easier. Poor people aren't really concerned about their children's educational nor socioeconomic future. In fact, they feel that they aren't obligated to provide for their children beyond the very basic rudiments.

(4) Using more draconian methods of discipline. Poor people are more likely to use harsher forms of discipline, including corporal punishments. Corporal punishments are de rigueur in poor households. Poor people have a more brutish method of interfacing w/their children. They contend that using more constructive methods of punishment make children weak & that the only form of punishments should be as.....HARSH ....as possible.

(5) Using harsh language to their children. Poor people live in harsh environments which is reflective in their parenting methodology. Children are viewed as objects rather than as persons. It isn't unusual for poor parents to degrade, curse, & be otherwise verbally abusive to their children.