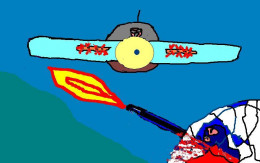 The Top Ten Greatest War movies:
1. The Battle of Britain
2. Forty Thousand Horsemen
3. The Dirty Dozen
4. The Great Escape
5. Gallipoli
6. The Odd Angry Shot
7. Tora! Tora! Tora!
8. The Fighting Rats of Tobruk
9. Von Ryan's Express
10. The Four Feathers

Those are my choices for top ten. If I could go another ten I would mention: A Bridge Too Far, Twelve O Clock High, Zulu, Sink the Bismark!, Cast a Giant Shadow, Kelly's Heroes, Midway, The Eagle has Landed, Cromwell, and All Quiet on the Western Front.