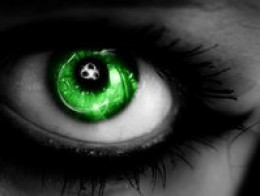 YES, this is SIBLING ENVY.The sibling relationship is a highly complex one.Siblings view each other as competitors,even enemies. In multichild families,there's bound to be sibling rivalry or worse. When there's more than one child,there's going to be competition for parental resources-financial, emotional,& psychological.Studies have confirmed that siblings routinely kick,punch,hit,&are otherwise emotionally/ verbally abuse each other.Such behaviors are par regarding sibling relationships.

Siblings routinely engage in gamesmanship & upmanshp with each other to see who's the better person.There's no such thing as siblings without sibling rivalry. Many factors are influential regarding sibling rivalry.There's birth order.'There's oftentimes contention between oldest children & their younger siblings. Oldest children oftentimes feel dethroned by younger siblings & either display overt or covert resentment towards them &/or the parents in various ways.They may be the OVERACHIEVER, the BEST CHILD or they may be the CONTROL FREAK, AUTHORITARIAN BOSS, or THE BULLY to their younger siblings. Middle children are often in a sibling quandary.They're NEITHER the oldest nor the youngest.They're well, in-between, they're oftentimes the FORGOTTEN children.They're not appreciated for their individual selves but are appendages of either OLDER or YOUNGER siblings. One can say that the middle child's in NO MAN'S LAND, sibling wise. They either must be HIGHLY ASSERTIVE in order to be respected or just FADE INTO THE BACKGROUND. Studies have recently shown that it's the middle child who's more likely to be bullies in order to establish some sort of dominance,territoriality,& dominance among his/her siblings.Then there's the youngest child.H/she's THE CENTER of the universe. H/she knows that h/she has IT MADE as h/she'll NEVER be dethroned.Youngest children tend to receive the MOST PREFERENTIAL treatment of all birth orders.They're pamperred & indulged longer than any of their siblings.This causes jealously & resentment of the oldest/older siblings towards the youngest child which is displayed either through bullying &other forms of abuse.Youngest children, since many are the little emperors/empresses of their families, can manipulate their oldest/older siblings to THEIR WILL.

There's the issue of favoritism.In multichild families,there's ALWAYS favoritism.One child's going to be favored over other children.This causes lifetime resentment of this child by other children.