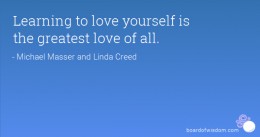 A trait is only bad if (you) are unhappy with what it brings you.
When we change our circumstances change.
Know yourself, Love yourself, Trust yourself!
Some people bend over backwards to be "nice" because they're afraid of being disliked. However you will never really feel happy or free until you can just (be yourself).
Last but not least respect like (trust) should be (earned). Don't feel obligated to respect everyone! Allow them to earn it.
I'm not saying you have to be rude just make sure to look out for (your) best interest. No one else is responsible for doing so.
Being a doormat invites people to walk on you. If you're not being respected it's because you don't command it or you're willing to settle for not having it.
You get to (choose) who you spend your time with.
Choose wisely!