You are so succinctly ON TARGET.....OUCH! Oh my GOD, what you have said is so acute in its analysis. Many middle-middle and upper-middle class parents DON'T let their children succeed. They map out their children's lives, wanting to solve their problems and make their lives as stressfree as possible. They do not want their little ones to experience frustration for that would irreparably damage them.

Because so many middle-middle and upper-middle class parents overprotect and mollycoddle their children, their children become very deficient regading being self-starters and using independent judgment. Such children are also deficient in problem solving skills. That lethal combination oftentimes spells failure when more independent skills are needed in high school, college, and career areas. So many middle-middle and upper-middle class children today are LOST in the work world. Many employers are totally aghast at these "adult" children's abysmally low life skill and maturity levels. It is very sad indeed.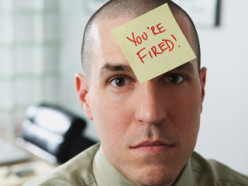 Donald Trump, the millionaire, had his 3 children take menial jobs as teenagers in order to build up their skills and to imbue a work ethic in them. His daughter, Ivanka, asserted that while her mother, Ivana, paid her tuition, if she wanted the extras, she had to WORK an afterschool job to acquire them. Many wealthy people have their children work in order to learn independence and to acquire work skills and experience.