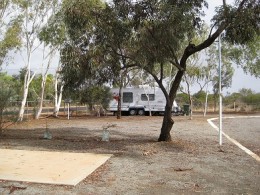 Am in Morawa Western Australia , 4 hours north of Perth , About 2 hours inland from Geraldton ! Am about to bike to the pool again !
It shuts mondays so I have a lot of showers that day!
Am sitting in this caravan ! pool is across road to the left !