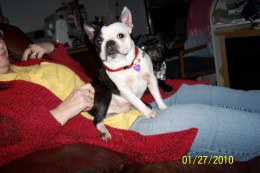 I lost my little Tweaker,a Boston terrier that weighed 9 pounds. I cryed so hard and every day I think about him. There will never be another little man like him. I raised him from birth as his mother couldn't
Everyday I think of things he used to do and it brings tears to my eyes. My husband cried along with me as he loved his little man.
We have other dogs but none like my boy.