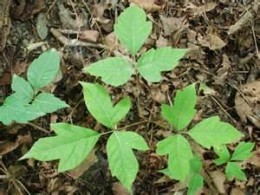 Yes you can catch poison ivy from an animal, as well as any object that has come in contact with the oil. Animals can carry on their fur, without it effecting them. Urushiol remains active, up to a six months, even on in animate objects as well. Such as lawn mowers, sports equipment, weed wackers, anything that has come into contact with the oil.
I have written an article on skin conditions, such as poison ivy. http://artist101.hubpages.com/hub/Natur … -Psoriasis It contains home remedies for use in the case of poison ivy.
With a severe case, it is best to see your physician, oral prednisone may be the only option, dependant upon the severity of the condition.
Leaves of three, let it be.