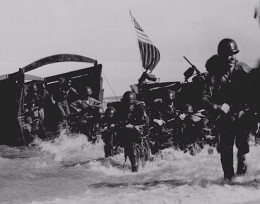 Well your Emanate,
Quite simply, there is a season for both. We actually have a "flight or fight" response (mechanism) from our grey area that seems to kick in when exposed to stimuli. Theories suggest that it is routed from our amigdala (within our brain); yet this is an over-simplification. The issue becomes significant for some. Do they allow their emotions to become overwhelming so that their responses are not always optimzed for the most positive outcome.
I will give you an example from my history. I witnessed a lady being beaten and have her purse snatched in Libery City in the 80s. I chased the culprit away and actually ran after him. As I gained ground on him (about 20 yards away). He stopped, got on 1 knee, pointed a revolver at me and fired. I stopped and leaped to one side (more or less like a goalie in soccer when trying to stop the ball in a penalty kick). He missed; got up and ran faster now. I did not follow. I exited stage-reverse (just as quick) and attended to the lady. Initially as I ran after him "my fight-gene" was in-progress. After he fired my flight-gene took control or if you will my survival gene...
Many people were happy and complimented me for what I did. My better-half was disturbed that I did that... I understand both responses, that is, from both my better-half and associates. However, in hind sight what was the correct decision? If I had palyed it safe and just assisted the lady the outcome appeared to be the same; however, did I deter that culprit from repeating this criminal act by providing him with adversity and the escalated risk of committing a murder or did I kick in his adrenaline and bolster his ego so he wants that type of thrill again? I can only speculate and conclude that I have not helped with this question...