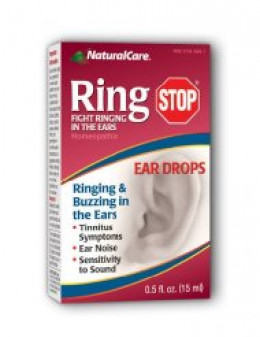 Tinnitus, or ringing in the ears may be caused from anti inflammatories. It's one of the side effects of ibuprofen, aleve, and many other NSAIds, either over the counter, or prescription. Other things that cause tinnitis include, being exposed to loud noises, such as happens with people who work in noisy environments, as well as congestion in the ears, or ear infection, and excessive ear wax.
Some of the supplements that help with ear health include CO Q 10, and B complex, by aiding in circulation, and reducing ear pressure. A new product that has just come on the market is NaturalCare RingStop for Ringing and/or Buzzing in Ears, Capsules, 60-Count Bottle a homeo pathic supplement available through Amazon. http://www.amazon.com/NaturalCare-RingS … =ring+stop Contains ginko biloba, and homeopathic ingrediants, that help with ear health.
For excessive ear wax, they make ear wax removal systems, that contain an wax remover, and aspirator.http://www.amazon.com/Murine-Ear-Wax-Removal-System/dp/B000AMG8SG/ref=sr_1_9?s=hpc&ie=UTF8&qid=1362953497&sr=1-9&keywords=ear+wax+removal
For congestion, and ear infection, see my article http://artist101.hubpages.com/hub/Is-it … or-allergy
An easy way to tell if it is an ear infection is to tug on the ear. If it hurts, ear infection. If it doesn't hurt, ear wax.