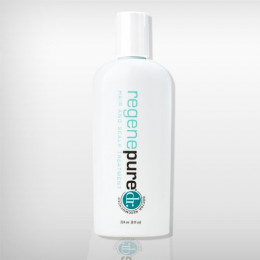 Alopecia is the medical term for this condition. Among the causes can be heredity, low thyroid function, lupus, peri menopause, menopause, as well as a B vitamin deficiency. Among the treatments are Minoxidyl, corticosteriods, by prescription. Among the natural recommendations include B complex vitamin orally, Biotin taken orally, as well as natural thickening shampoos with the natural ingredients included for hair growth.
In men baldness is caused by excess testosterone, as well as being hereditary as well.
Minoxidyl now sold over the counter has had its share of side affects, and problems. Weigh the consequences, to the benefits to make an informed decision. Among the side effects reported, though rare are vomiting, cardiac problems, as well as allergic reactions. http://www.drugs.com/sfx/minoxidil-topi … fects.html It also can interact with oral prescription medications as well. Although it has been marketed for men, women can use as well.
The shampoo: http://www.amazon.com/Regenepure-DR-Hai … B0032FSDOA
Minoxidyl http://www.amazon.com/Kirkland-Minoxidi … B002VLZHLI
A medical exam may be necessary to rule out other conditions, if there are no other symptoms other than the hair loss, it would be safe to say that it is just hair loss.
Hope this helps to answer your question. I suffer from the same condition, very annoying, clogs the vacuum hose every time! lol.