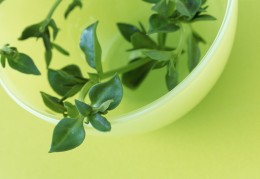 Not to take away anything from the others, and Eucerin is a good choice. As well as cotton socks, they allow the feet to breathe. Just to add a few points. Coconut oil is a very good moisturizer whether for the feet, hands, or face. It is a natural omega fatty acid that the body can utilize. Soaking your feet in epsom salt will help the feet to heal. It contains magnesium, very helpful for the body to heal. Magnesium may be taken orally as well. using a pumice stone to remove dead skin may also be helpful. Be careful not to overdue it as you have said your feet are already sore.
If it is in fact psoriasis other measures may need to be taken. Among the most effective for this condition is applying vitamin D3 to the skin. Taken orally, and applied topically has been very effective. My article about skin conditions http://artist101.hubpages.com/hub/Natur … -Psoriasis
Other possible causes may be an allergic reaction. If your regular shoes are synthetic, dyed, or remain wet, or have gotten wet, this can cause a reaction. If the wet scenario exists. Than it could be a fungal infection, such as what happens with athletes foot. Although usually it itches. A natural fiber such as cotton or leather, no dyes, may be your only shoe option. As well as the socks.
Another possible scenario is an allergic reaction to medication, or soap, whether taken orally, or applied topically. This is a common side affect to steroids, can be with any drug taken in the past, as well as the present. Delayed reactions are common, and usually show up in the skin.
The soaps you use, body washes, laundry detergent can also cause problems.
You may have to play detective for a while. Eliminate as much as you can that seems to cause a flare. It will become evident, it just takes time. Hope it helps.