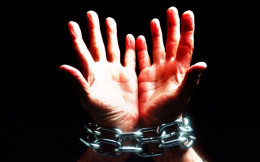 Oldest children are........the three Ds-dethroned, discarded, dismissed, & disregarded.Those components are enough to make a child feel unhappy verging on depression & angry. Oldest children really don't have a prayer as far as their parents & siblings go. They used to be the center of their parents' universe but lo & behold, a new sibling is born. Now, the child goes from only to oldest. Naturally, h/she feel dethroned by a succedent sibling. H/she believes that h/she isn't enough or good enough in his/her parents' eyes. H/she resents the new intruder in his/her & his/her parents' life.

This new intruder is taking away the attention that H/SHE should receive. Many oldest children feel that they aren't being paid attention to so they revert to previous childhood behaviors in order to get the parental attention they need. If h/she protest the new intruder,h/she is considered to be a bad boy/girl. So h/she sublimates his/her feelings towards the new sibling so h/she becomes the perfect child so his/her parents LOVE him/her. With the arriving of succedent sibling(s), besides being dethroned, h/she is displaced.H/she is not as important in the parental scheme of things as younger siblings are. The younger siblings NEED the parents' time & attention SO MUCH MORE than the oldest child.

With this displacement, h/she is disposable.Yes, h/she is discarded in favor of the younger sibling(s). H/she is viewed as the adult or protoadult so h/she is oftentimes not shown as much parental affection & attention.Studies show that oldest children are hugged less by their parents than younger sibling(s).Now, since the oldest child is considered an adult & protoadult, h/she is expected to man/woman up & be the parent to his/her sibling(s). His/her desires & needs are secondary to that of his/her younger siblings & even parents.H/she is there to SERVE the parents & younger siblings.His/her desires mean absolutely nothing to the parents & particularly the younger siblings. H/she is disregarded, even dismissed as parents contend that h/she is nothing in himself/herself. H/she is objectified in his/her family & held to far stricter, even stringent standards than anyone else in the family. H/she is oftentimes blamed for what others do.With such conditions that oldest children live under, it is no wonder that they are unhappy, angry, & depressed.Being the oldest child in many instances is equivalent to being in hell. It is indeed a Cinderella "life".