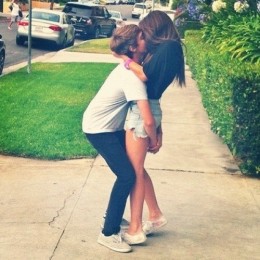 I guess that would depend on how early of an age you're talking about and the maturity of the person. Some 18 year olds are naïve while some 16 year olds may be very "worldly" or "street smart".
A unplanned pregnancy can affect one's health at any age!
Aside from that fact if neither person has a disease it's not likely to affect their physical health. Emotional health issues/heartache due to attachment or unrealistic expectations are more common for youth.
Only after years of life experience does one have the insight to realize how foolish they were to have believed they had met their "soul-mate" at age 16 or 17. Many young people also confuse sex with love.