It's important for individuals, communities, companies, and governments to take green initiatives seriously. However, it's something that many people tend to overlook, though that is beginning to change.

Unless absolutely necessary, I try to avoid drinking from single-use water bottles, as it just adds unnecessary waste to the world. I like to ride my bike, take the train, or use ride sharing services when possible – it's just a couple of the many possible ways I can make a small effort.

And I applaud companies that aim to do their best to be eco-friendly, while still making hella cool products. Hat tip to Klean Kanteen's announcement about its new Klean Coat, a chip-resistant, extremely durable powder coat finish for all of its products.

Why does this matter? Here is what Danielle Cresswell, Sustainability Manager for Klean Kanteen, noted in a statement:

"More frequent replacement means more Kanteens being produced than necessary to displace a lifetime of single-use plastic. To address this we are moving to powder coating, a known durable surface coating. Klean Coat is not only chip-resistant and durable, but has been rigorously tested for environmental hazards in the ingredients. The end result is a beautiful, durable finish formulated with a safer chemistry for people and the planet. That's something to celebrate."

The new colors also are a nice change of pace as well -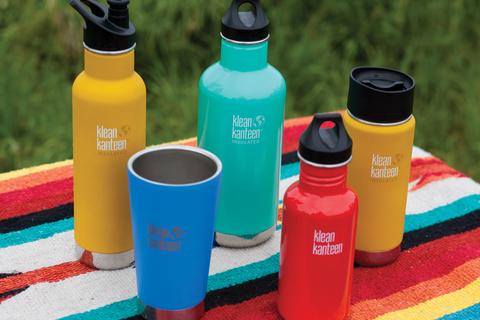 I am all for less people buying water bottles that are tossed aside after one use. It's even better when the products we drink from our able to keep liquids cold – or hot – for extended periods of time. It's neat to hear a company actually explain the announcement, and why the new product was developed.