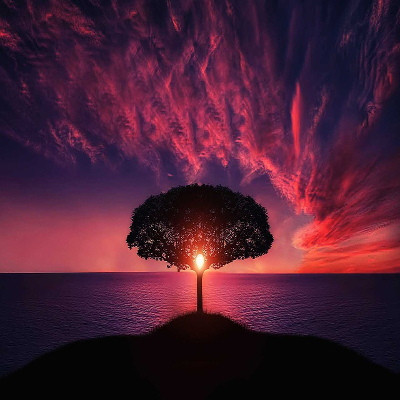 wrenchBiscuit responds to criticism:

Your opening is a standard condescending cliche that serves the purpose of social etiquette, but lacks any semblance of sincerity. There were millions of Americans, including Senators, Congressmen, a U.S. President, and a Vice-President who were calling for vengeance, blood, and war after 9/11. Approx. 3,000 people died in that attack, on that one day. Many justified the anger, and they got their war. As a result, thousands of soldiers died, along with thousands of innocent Iraqis. But all of that killing did not resurrect one person who died on 9/11. And now we know there were no "Weapons of Mass Destruction", Iraq had nothing to do with 9/11, and that the war was all about oil. However, the war criminals who provoked and prosecuted that war: George Bush Jr. and Darth Cheney, are still walking on sunshine.

Yet, you dare to direct your comments at me in spite of the genocide of over one hundred million of my Indigenous ancestors, in spite of nearly 400 years of chattel slavery, in spite of continued racist oppression, and in spite of the fact that even white Americans are nothing more than wage slaves pretending Jesus, and paying tribute to a ruling elite. Resentment is what a housewife feels when her husband buys his mistress a new car. You know nothing of how I feel; just as I know nothing of how a lamb feels before it's throat is cut, it's body viciously dismembered, gutted, and then cooked and served to a nice Christian family.

wrenchBiscuit is thankful:

I am thankful for many things. I am thankful that I have had good friends. I am thankful that I had a wonderful family. I am thankful that I have good health. I am thankful that I have the libido of an 18 year old male who has been tied to a post outside of a strip joint for six months. I am thankful that I am a talented artist and musician. I am thankful that my mother died quickly. I am thankful that the cancer only took a few months to kill my father, and that he had plenty of morphine available to ease the pain. And I am thankful for so much more. And concerning this grotesque celebration of genocide, I am thankful that I am intelligent enough to know the difference between good and evil.

wrenchBiscuit defines evil :

Evil is not the young man selling drugs on a street corner, nor is evil the young woman prostituting herself to support her own drug habit. The young man is trying to survive, and the young woman is also trying to survive, and to cope with a harsh reality.

Evil is the hand that placed them there.

Evil is the black heart that designed the cracks wide enough so that many would surely fall between them.

Evil is the opportunists and the profiteers who use cartoon images to entice children to eat the sweet candy, the salty potato chips, and the fast food that poisons their precious bodies.

Evil is the Christians who pretend Jesus and pass the collection plate, as their tax dollars continue to fund death, destruction, and Imperialist aggression in Syria, and throughout the Middle East, as well as the murder of U.S. citizens by the police.

Evil is Big Pharma and Big Oil, Monsanto, Energy Transfer Partners, and the Dakota Access Pipeline.

Evil is a government that uses children as guinea pigs and injects them with experimental drugs under the pretense of inoculation.

Evil is those who accept Manifest Destiny, sing patriotic songs, and observe holidays that glorify rape, thievery, murder, and genocide.


wrenchBiscuit reveals a Weapon of Prayer:

You speak of God as if you are familiar, and in a sense that is true, since we all are imbued with the breath of life. But your careless words reveal that you have never seen, or at least do not recognize a Weapon of Prayer. It is also clear that you cling to the Eurocentric notion that the Europeans and the Jews have a monopoly on God. Of course this is demonstrably false, as Jesus was here in Cemanahuac long before the arrival of Columbus. Jesus stood with the Taino people and greeted Columbus at the shoreline. But instead of returning the love of God, Columbus put Jesus in chains, enslaved him, and forced him to dig for silver and gold. The colonizers have defiled the image of God for over 500 years. And that is nothing to celebrate.

I do not pretend to know your mind. But your careless words indicate that your understanding of God is from stories that were written in a book. My understanding of God is through personal revelation, and my information is not second-hand, as I have been dealing directly with the source since I was a child. God is my teacher, and God is the father of my father, to infinity. God walks beside me and attends to my need, as I am God's creation, as I am grown from the seed placed in my mothers womb by the very hand of God. Not even a fool would pot a beautiful flower and then leave it to die of thirst. I have not been abandoned, and I can never be defeated. Yes, I can be ridiculed, tortured, and even murdered; but only to be resurrected; but only to rise up from the dead even stronger against mine enemies.

We all have free will. We can choose to lay down with the devil, or we can choose to stand and acknowledge before man that God is above all laws and all nations. We can choose to speak against this evil system, or we can remain silent. It appears, Christian, that you have made your choice, and it should also be abundantly clear that I have made mine.