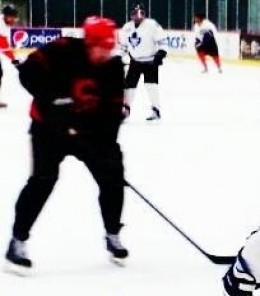 My favorite day of the week is not a weekday.
It is indeed Saturday also known as the last day of the week in our calendar.
In folklore, Saturday was the preferred day to hunt vampires, because on that day they were restricted to their coffins. It was also believed in the Balkans that someone born on Saturday could see a vampire when it was otherwise invisible, and that such people were particularly apt to become vampire hunters. Although I have yet to find any vampires...
Yet that is not why I like and enjoy my Saturdays so significantly. Every Saturday well almost every Saturday since I was 4 I have played ice hockey on a most beautiful sheet of frozen water. That chain has not yet been broken, you "see" I still play away almost every Saturday and I have been doing this for 50 years.