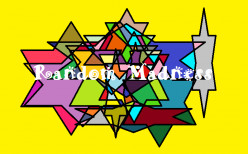 My apologies people, I mistakenly posted this as a question instead of a forum, but I will try it again. I'm looking to start a new season of my internet poetry show "Random Madness". I'm thinking it will be 12 shows over the course of 3 months. Each show will be 30 minutes long. I'm looking for members of the HubPage's community who might be interested in helping out.

I'm looking for a co-host that would appear on all 12 shows, guest-host who would make a one time appearance, and contributors who would read their poetry live or send me an MP3 recording of one of their poems.

This should be a very fun experience and it would help in promoting the writing of those who participate. If you are interested I am available on Facebook, and G+. Message me if you would like more details or if you want to get involved.