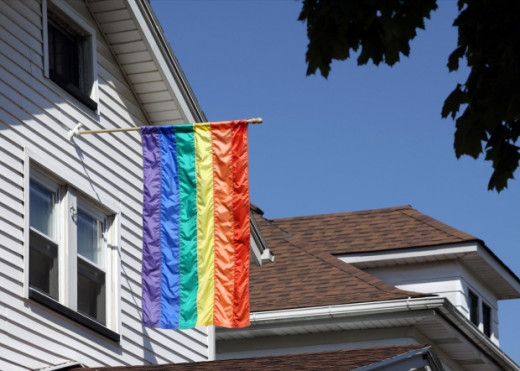 According to THE ADVOCATE magazine (22 August 2013):

"The unfounded fear that gay people are pedophiles has often come up in discussions of gay teachers. In 1978 a California ballot proposal known as the Briggs Initiative (named after the proposition's leading advocate, state senator John Briggs) would have prohibited gays and lesbians from teaching in schools. Its proponents rallied around the myth that homosexuality and pedophilia are linked, despite numerous studies confirming that most pedophiles actually identify as heterosexual.

Gay San Francisco city supervisor Harvey Milk campaigned against the Briggs Initative, and even Republican Ronald Reagan, who had recently completed his tenure as California's governor, opposed the measure. President Jimmy Carter also spoke out against the proposal, and in November 1978 the anti-gay proposition went down to defeat at the ballot box, with 58% of California voters rejecting it."

And, THE ADVOCATE also notes the following:

"But more than three decades later, the fear of being recognized as LGBT still weighs heavily on many teachers. A new study, reported on by the U.K's TES Magazine, indicates that LGBT teachers are less likely than straights to challenge anti-gay bullying in the classroom, out of fear they might be perceived as gay by other students or faculty."

What is your opinion about the presence of GLBT teachers in the public school classroom.

(Please note that this question refers only to GLBT teachers in the PUBLIC school classroom?