"Rogue Won: A Culture War Story." - Too Funny!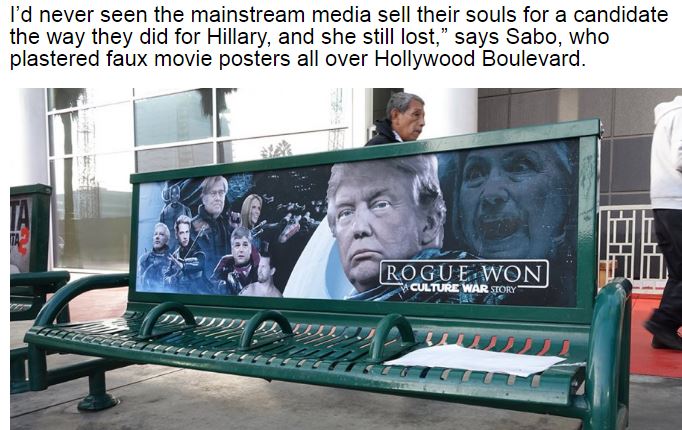 "The faux Star Wars poster features a heroic-looking image of Trump with an ominous image of Clinton lurking in the background. Huddled around Trump are his senior counselor Steve Bannon, pundit Ann Coulter, Breitbart News tech editor Milo Yiannopoulos, Fox News host Sean Hannity, Wikileaks founder Julian Assange and Vice Media co-founder Gavin McInnes, an early Trump supporter." (Hollywood Reporter)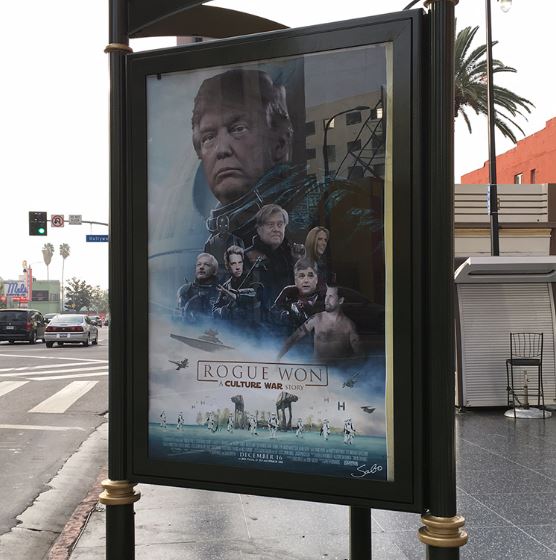 "The posters were created by conservative street artist, Sabo, who has previously attacked Leonardo DiCaprio, Nate Parker, Lena Dunham, Cher and other celebrities in his artwork. His typical method of operation is to plaster his creations all over a designated area before the sun rises, and the posters usually remain for several hours before authorities — or offended liberals — remove them."