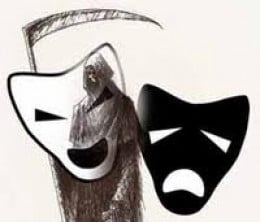 When one is wealthy, he/she has the utmost in financial security in addition to having the ultimate in financial independence. In essence,wealthy people are freemen in every conceivable way. When one has socioeconomic wealth,he/she has more myriad choices in life options & lifestyles.He/she can afford to live in the best/safest neighborhoods,afford the best health, medical, & dental care. He/she can give his/her children the best education that money can buy.He/she also have access to better foods & products that can prolong his/her life,even extending his/her youth into advanced age. Also, being wealthy affords one with the power of influence whether politically, socially, or economically. Wealthy people have the means to empower & enrich others, especially through job creation.

Poor people are oftentimes destroyed by their socioeconomic conditions. They are at the behest & mercy of those more socioeconomically powerful. They are the MOST likely to sink through the socioeconomic cracks to the bottomless pit of socioeconomic penury, even homelessness. They are at the MOST MERCY of an ever precarious socioeconomic environment. They are slaves regarding life options & life choices.They have to live in the worst abominable neighborhoods, have the worst health & medical are, consume the least nutritious/poor quality food, & in generally, always being on the outside, looking in society wise.Their children are oftentimes doomed from birth, being academically disadvantaged when starting school.They also have little or no chance of even leaving their lower socioeconomic class, being condemned to lifelong poverty.

Poor people oftentimes live in unsafe, dangerous neighborhoods where their life expectancy are oftentimes at high risk.They are also more likely to be criminalized for acts that wealthier classes are not.They have a lower life expectancy due to the pathologies associated with being lower class & poverty.They also feel that they are insignificant & powerless. They feel that LIFE happens to them.They feel as if they are in earthly hell which they INDEED ARE.

Socioeconomic class, particularly in the United States,is a mindset & psychology.Those from wealthier class are more proactive & engaged regarding their lives & inculcate their children that they can be highly successful & that the world is THEIR oyster.The poor inculcate their children that they CAN'T succeed as EVERYTHING is against them & to JUST ACCEPT & ENDURE the situation as ....is.