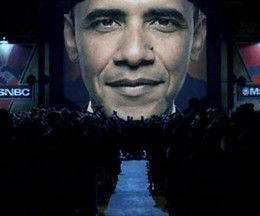 Obama KNOWS exactly what he is doing. He knows that Obama"care" is not going to work. However, that is NOT his concern. He has an agenda. Obama"care" is HIS baby and he will do ANYTHING to implement this health insurance fiasco.

As smart people know and are now realizing Obama was reared and inculcated in the socialist methodology. He wants America to be a socialist state with "equal" income distribution, a bigger, more centralized and more intusive government, and socialized health care. His premise is not the individual but the whole society.

Although Obama claimed that once he became president, there would be no more wars and intrusions into the rights of Americans, the opposite has occurred. He is making ex-President Bush look like a choirboy. He has taken intrusiveness to the multillionth degree. There is the Fast and Furious, Benghazigate, forgot about the IRS singling out those whose political viewpoints differ. Dr. Ben Carson remarked that after his speech at the President's breakfast, IRS wanted to "speak" to them. Yes, Dr. Carson, as a conservative, was subject to the IRS procedures. Then there is the war on Syria. NEED I say MORE?

Many Lieberals are deluded by Obama. They view Obama as their anointed savior who can do no wrong. They refuse to acknowledge this. In fact, they often become quite vitriolic when such issues are brought up. These are the same people who attacked ex-President Bush when he committed excesses; however, when Obama does the same and more, such excesses are either denied or considered to be a nonissue as far as the Lieberals go. Not only Lieberal Democrats voted for Obama, there were some Lieberal Republicans who also voted for Obama.

Many clueless people viewed Obama as that breath of "fresh air". He was considered to be the new face of politics. Many people placed their hopes that Obama would change the country. Also, Obama is the sacred cow who can do no wrong because he is the first Black president. Therefore, to many Lieberals and their allies, to criticize Obama is to be considered, well...........racist! Sadly, many people adamantly refuse to see Obama for what he actually is. He is destroying the country.

Obama refuse to admit that his policies are wrong.He believes in the blame game As a president, it is his duty to improve the socioeconomic situation of the country. However, he STILL puts the blame on Bush. This is HIS second term and this is becoming very tired indeed!