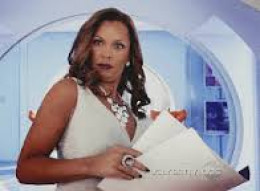 I can think of several false statements.

(1) If you are born poor, you will remain poor. There are many rich people who came from humble, even impoverished childhoods. Oprah, Wayne Dyer, Mark Wahlberg, Shania Twain, & countless others.

(2) Only children are selfish, maladjusted, & don't have the capacity to share w/others. Oh yeah right. From my observation, only children are some of the most adjusted people. They did not have to vy w/siblings for parental attention. They were not subject to familial favoritism like children w/siblings were/are. Their parents were their support system so to speak. They shared because they wanted to not because they were mandated to. Jerry Lewis, Betty White, Charlize Theron, & other luminaries who are only children are quite charitable, even exhaustingly so towards others. They are also low-keyed people. Oh yes, we onlies are always seeking attention.....WRONG!

3. Children from large families are compassionate, none attention seeking, & have great social skills. Most of those who come from large families cannot interface well w/ others outside their families.In fact, they are quite shy, even uncomfortable around strangers.The late Charles Bronson, one of fourteen children, maintained that he was nervous & extremely uncomfortable during interviews. Madonna, one of eight children, is one of the MOST attention seeking celebrity around. Even when she is not working, she seems to find a way of grabbing attention. Alec Baldwin, one of six children is the poster boy for misbehavior.He seems to get into one altercation or another.Alec please behave yourself now.... Some of the MOST SELFISH people I have encountered are from large families. Oops, another falsity bites the dust....

4. Women do not like to initiate relationships.They love to play hard to get. Oh really........not in my neck of the woods. There are women who love to initiate relationships & are quite comfortable being the dominant one. In fact, men find such women attractive because they demonstrate a sense of confidence.

5. I have heard this one as a child relayed by my mother to describe the lies & stereotypes upon those of a certain regional/ethnic/racial group. It is surmised by many Black Americans(I am one) that Black Southerners were more backwards than Black Northerners.They were seen as rural, uneducated, & uncultured. To my mother, such were lies indicating that Black Southerners outdid Black Northerners educationally & socioeconomically.