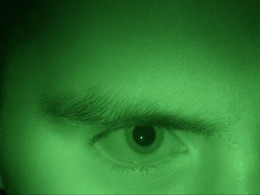 The average person w/siblings misperceive only children to be selfish, spoiled, and lonely because they don't have siblings. However, these atavistic misperceptions are so far from the truth. People w/siblings don't know anything about only children and judge them based upon their sibling mindset & psychology. The culture & psychology of only children are far different from that of the sibling culture & society.

Only children have far more advantages than people w/siblings have. They have more monies allocated to them than they do. This translates into better nutrition & health care. Only children have more exposure to cultural & intellectual activities which helps them gain a wider perspective of life. Such activities help them develop a broadmindedness & a more universal outlook. Such activities put only children ahead academically.

Only children receive more individualized attention while children w/siblings have to scramble for parental attention. Most children w/siblings won't receive any type of individualized parental attention. They have to MAKE do. The average person w/siblings have an envy against only children which is why they make the false remarks they do about only children. Only children have the opportunities that children w/siblings will never have & are hated for it. This is why so many children w/siblings say that only children are spoiled & selfish because the latter have their parents' undivided attention & love which they'll never have.

Only children are the ones who will attain the MOST education while those w/siblings will seldom reach the educational heights that only children will reach. In essence, only children have FAR MORE choices in life while those w/siblings have FAR LESS choices which they resent so they take out their hatred & prejudice on the only child instead of diverting it to their parents who caused their initial problems.