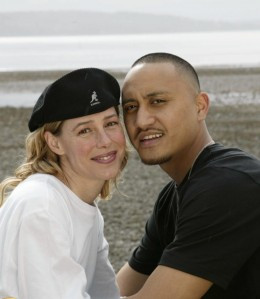 I'm not sure but if this was a statutory rape where the 15 year old willingly engaged in sex with an adult maybe in their country the punishment is less severe than in the U.S.
Several years ago there was a case here where a female teacher (Mary Kay Letourneau had sex with a 12 year old boy) and eventually married him. Letourneau's teenage daughter, Mary Claire, from her earlier marriage, was maid of honor. The couple's two daughters, Audrey, 8, and Alexis Georgia, 7, were flower girls.
The couple first met when Fualaau was in the second grade. Their relationship became sexual when he was 12 and she was a 34-year-old married mother of four, a teacher at a suburban elementary school. Truth is stranger than fiction!
In the U.S. age of consent laws vary from state to state and I believe the lowest age of consent is 16 while most states are 18. Ironically we tried 12 year olds as adults and given them life sentences. Apparently there is a difference between being mature enough at age 12 to know the consequences of killing someone and being 16 girl having sex with her 18 year or older boyfriend.