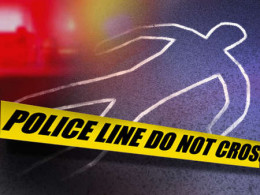 According to the CDC there are over 16,000 homicides in the U.S. per year with over 11,000 by guns. Bearing in mind there are only 365 days in a year. 11000/365 is over 30 gun killings per day!
Whenever something is that frequent it gradually looses it's "shock value". Unless the killer does something (out of the ordinary) most killings rarely get reported beyond the local area they took place.
The United States is the world's leader in incarceration with 2.2 million people currently in the nation's prisons or jails -- a 500% increase over the past thirty years.
Our country was founded with violence.