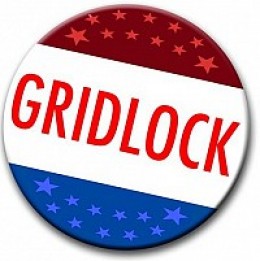 It depends on who you ask and whether or not they like him.
Those who like him will say his arms were tied by a congress that was determined to stop him from fulfilling many of his campaign promises. Obstruction is the tool for any opposition party.
Those who dislike him will point to an anemic economy and a feeling that America is less respected around the world due to less military aggression. Diplomacy & "leading from behind" are called weakness.
Either way after every presidential election (half) of the voters voted for the "other" person and they're hoping to replace them in 4 years with someone from their own party.
The era of passing "bipartisan legislation" seems to be a thing of the past. In fact any "working together" is considered treason by party leaders. Party loyalty trumps the majority of voter's wants.
Therefore it's unlikely in the foreseeable future any president will fulfill their campaign promises unless their party also controls the Senate and Congress. The irony is whenever that is the case voters tend to make changes in "mid-term" elections because they don't want one party in charge!
Having said that based upon what Obama inherited "The Great Recession" and two ongoing wars, record foreclosures, and $4+ per gallon for gas.
Key performance indicators that have been used for generations to measure the health of the country: (unemployment rate, stock market performance, GDP growth per quarter versus entering a recession, and avoiding new wars) might be considered successful for many people.
Ultimately it comes down to how one as an (individual) FEELS about their standing and future rather than any statistics they are shown.
Truth be told congress and the senate have the power to make or break any presidency. They're the ones who actually pass major legislation or not or attempt to shut down the government.
Without them a president is just a figurehead with an agenda.