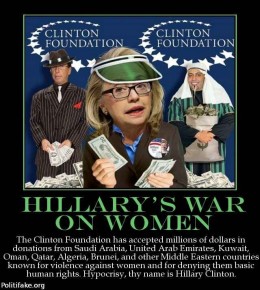 Did you know the Saudis may have been handed the position in a backroom deal, in exchange for dropping the regime's controversial bid to become president of the entire 47-nation council. Ambassador Power and High Commissioner Mogherini did not confirm that this is not the case.

Riyadh pulled out from seeking the council presidency in June following UN Watch's protest campaign, covered in newspapers worldwide.

Many countries on the council have enacted laws that are at odds with the U.N.'s official stances. To take one obvious example, the U.N.'s High Commissioner for Human Rights advocates against capital punishment, saying that "the death penalty has no place in the 21st century."

But a number of countries on the council, including the U.S., actively sentence people to death and execute them each year. In 2014, council member countries executed at least 139 prisoners, contrary to the commissioner's stated position. That doesn't include executions by China, which also sits on the council and where experts agree that annual execution numbers run into the thousands. Exact numbers on capital punishment in China are hard to come by, as official sources are generally seen to be unreliable.

The world is crazy, we know this has always been true so when insanity raises it's head in the midst of a world organization like the UN why are we supposed to be surprised?