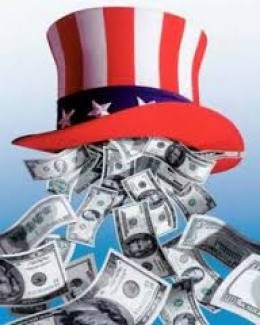 It means that you are meddling in how some people spend their money. BTW, that watch doesn't appeal to me at all. It looks broken. lol
Unless you have a vested interest, like somehow it should be your money than why do you care.

Did you see all the elites at the Golden Globe awards, and at other elite events? Did it bother you on how much money they spend on their attire.
Did it bother you that when pres Bill Clinton left the WH, they were bankrupt, and yet moved into a $10mil home? How many more times his annual salary is that?
I am apparently missing the point of your question, so if that is true, then please delete my comment.