Has anyone else experienced this phenonmenon?
I tried to post a link to a news story regarding the recent immigration issue and it caused an error on Facebook.
Here is the screen shot of the message...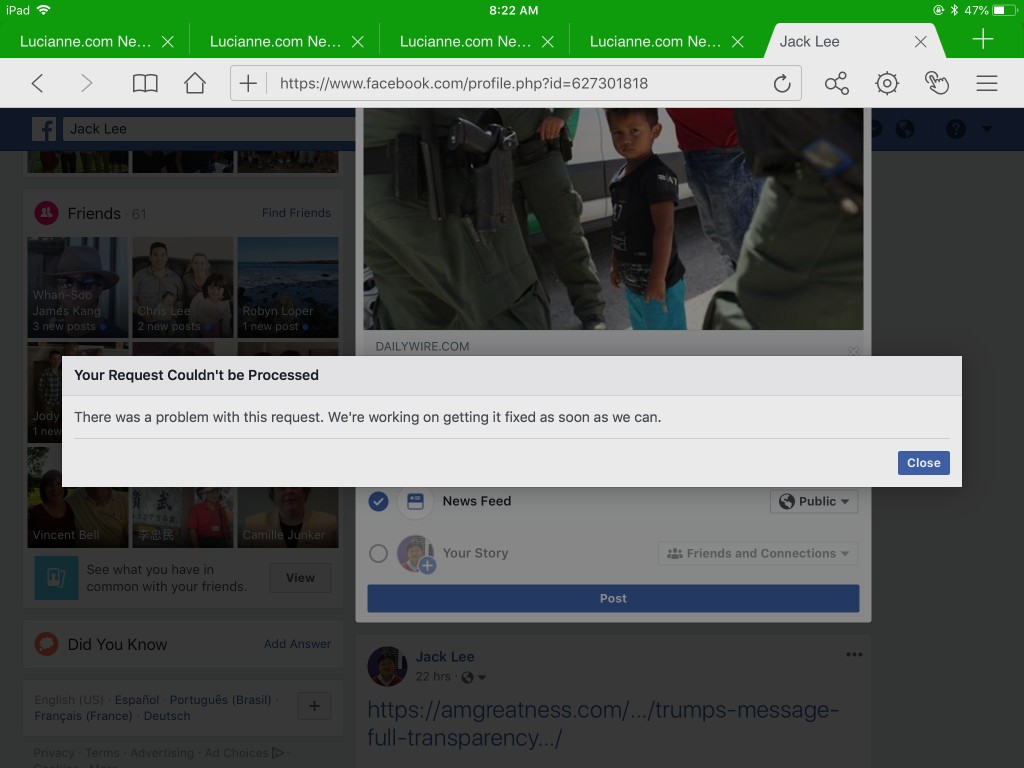 Normally, I would not take notice but this has happened to me a few times and I am beginn8ng to wonder if they are filtering my postings.
This particular article was not supportive of the current anti-Trump immigration actions...