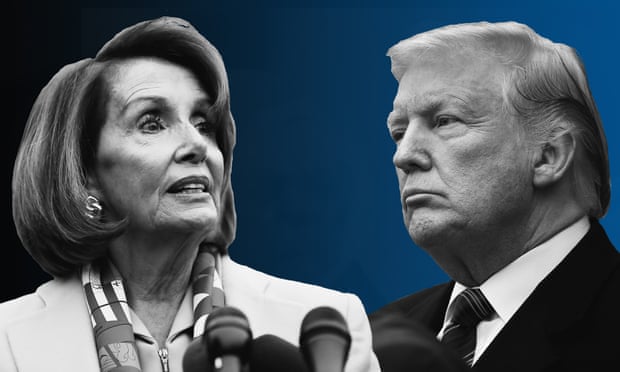 "Today Nancy Pelosi wrote a Dear colleague letter announcing she will bring a resolution to the Floor that will stand to affirms the ongoing, existing impeachment inquiry investigation. Pelosi said in a letter made public Oct 28 the resolution will establish the procedure for hearings that are open to the American people, authorizes the disclosure of deposition transcripts, outlines procedures to transfer evidence to the Judiciary Committee as it considers potential articles of impeachment. It also sets forth due process rights for the President and his Counsel.

Pelosi had previously disregarded the loud calls from Republicans to hold a formal vote authorizing the impeachment probe. She accused Republicans of attempting to avoid allegations against the president by keeping the focus on what they called an unfair impeachment process. Republicans complained openly that Democratic leaders, Pelosi and House Intelligence Chairman Adam Schiff were conducting an investigation in the dark.

Pelosi notes in the letter that the Democrats are "taking this step to eliminate any doubt as to whether the Trump Administration may withhold documents, prevent witness testimony, disregard duly authorized subpoenas, or continue obstructing the House of Representatives." The vote is expected to come as soon as Thursday.

President Trump made it clear he would not cooperate with the impeachment inquiry until a vote was taken. Look like Nancy may be calling Trump's buff...

The question is will President Trump cooperate now that he will get the vote he asked for? Any other thoughts on the twists and turns of this impeachment inquiry?