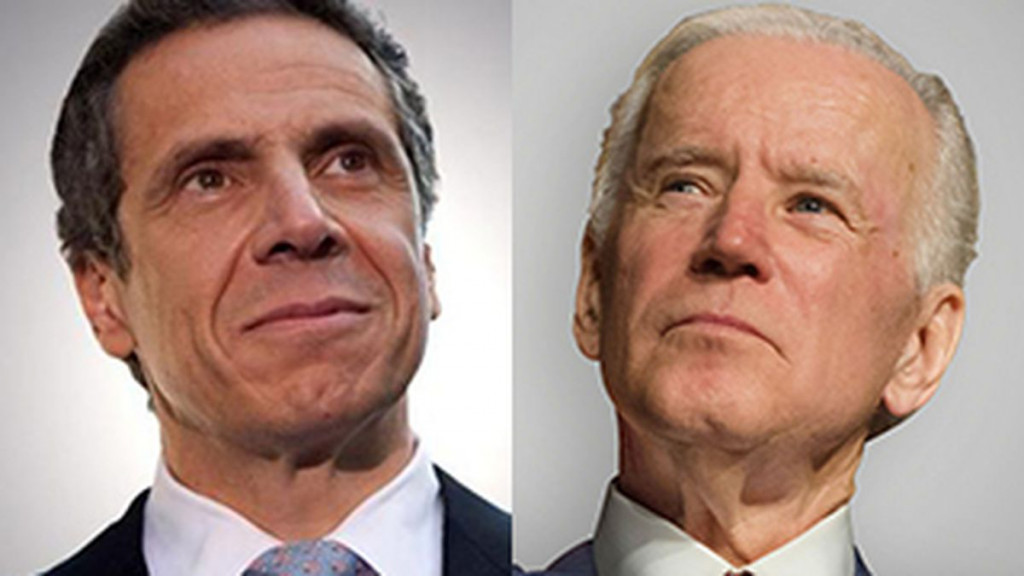 So Biden finally answered a reporter's question. And in my book, he should have kept his long silence. His response made me think back to when we witnessed many women coming out with very similar sexual allegations against him, even forcible rape. Oh my, I for one am sick of Biden's hypocrisy. Joe would be best not to open his mouth unless reading from a teleprompter.

Sunday, March 14, 2021, President Joe Biden made his first comments in regard to New York Governor Andrew Cuomo's sexual harassment allegations. Governor Cuomo has been asked to resign over the recent allegations of sexual harassment by at last count 7 women. In response to a reporter's question about whether the governor should step down, Biden said: "I think the investigation is underway and we should see what it brings us."

While campaigning for president Biden was accused by at least 8 women of sexual harassment, and one allegation of rape. Biden denied all allegations, and the women's claims were not investigated. It would appear a new standard has emerged in regards to how sexual allegations are handled. We have a president that has sexual harassment alligations brushed aside, while many are up in arms requesting all the women are listening to, and their allegations investigated.
Tara Reade Accuses Joe Biden Of Rape

March 25, 2020: In a podcast by Katie Halper, Tara Reade claimed Biden sexually assaulted her in 1993, pressing her up against a wall in his office, kissing her neck, and penetrating her vagina with his fingers by prying her legs open with his knees. She said he then laughed it off after she rebuffed him. She told Halper she did not share the full story previously because she feared retribution.

On April 9, 2020, Reade filed a police report in Washington, D.C., police alleging sexual assault, telling reporters it was about Biden and the 1993 incident. She claimed she filed the police report due to feeling frightened for her safety. Thus far four of Reade's friends and a neighbor have verified that they had a good recollection of Reade sharing the attack with them at or near the time the attack took place.

Five other women stepped up and alleged that Joe Biden either touched them, lingered over their hair touching and smelling it, inappropriately violated their personal space in ways that made them uncomfortable.

-- Ally Coll, former Democratic staffer - Reported to WAPO Biden complimented on her smile, proceeded to touch her shoulders squeezing, and held on for a bit too long.

-- Sofie Karasek complained of Biden grabbing both of her hands pulling her in ending up forehead to forehead. This occurred at the 2016 Academy Awards. Sofie claimed he violated her space and made her feel uncomfortable.

-- Amy Stokes Lappos stated Biden put his hands behind her head and pulled me very close as if he were going to kiss her.

-- Caitlyn Caruso told the New York Times that in 2016 Biden pulled her in and hugged her and let his hand rest on her tight at a university of Nevada event.

-- DJ Hill reported to the NYT that in 2012 at a fundraiser, Biden rested his hand on her shoulder and slowly worked his hand down her back. She complained of feeling very uncomfortable.

There were no investigations into any of these women's claims... Rape is a serious charge, and Ms. Reide's claims needed to be investigated, and should at this point still be investigated.

Very simply -- Should we be demanding all sexual allegations against Biden be investigated? All of the women that have accused Cuomo are being heard, and their allegations are being investigated. Why have the women that accused Biden of sexual harassment as well as rape been ignored?