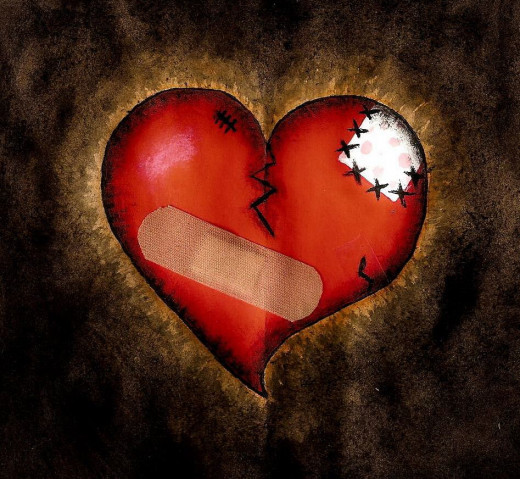 The other day I was in talking with a group of friends about divorce. You see, I am currently going through a divorce myself, and these friends of mine were all guys that had been there too. I must say that this whole process has been extremely difficult. Personally, I did not see my divorce coming. I know there are some other guys that sort of knew it was about to happen before their wives left them, but I remained completely oblivious until the day I got the attorney's card shoved into my hands.

Now, before you go off and mention that divorce was inevitable since I am a gay man, I must point out that my wife knew about my sexuality before we even got married. We were, quite simply, high school sweethearts, and I had fallen head over heels for her. It seems that love is not restricted by a person's sexuality, though I would daresay that the two usually go hand-in-hand.

However, back on topic, my friends and I were discussing love in general. In our modern day age, men and women can leave the once-sacred vows of marriage on a mere whim. There are, of course, laws that attempt to keep the integrity of families intact, but even I know that there are easy loopholes in the system. Yet, if we dig deeper, this occurrence is happening throughout the entirety of society. It is not just restricted to a married couple. Families can kick their children out simply because they are different than them; friends can have a silly argument and suddenly be the worst of enemies; and, brothers and sisters can find all ties with one another broken as soon as their own lives begin.

So, what has happened to love? Has there ever been an age in which we could walk up to someone and say, "I love you," without being ridiculed? Was there ever a time when marriage, family, and friendships were held in higher esteem than they are these days? What do you believe is causing the breakdown of these relationships? Have we become too independent as a society in general? Let me know what you think!